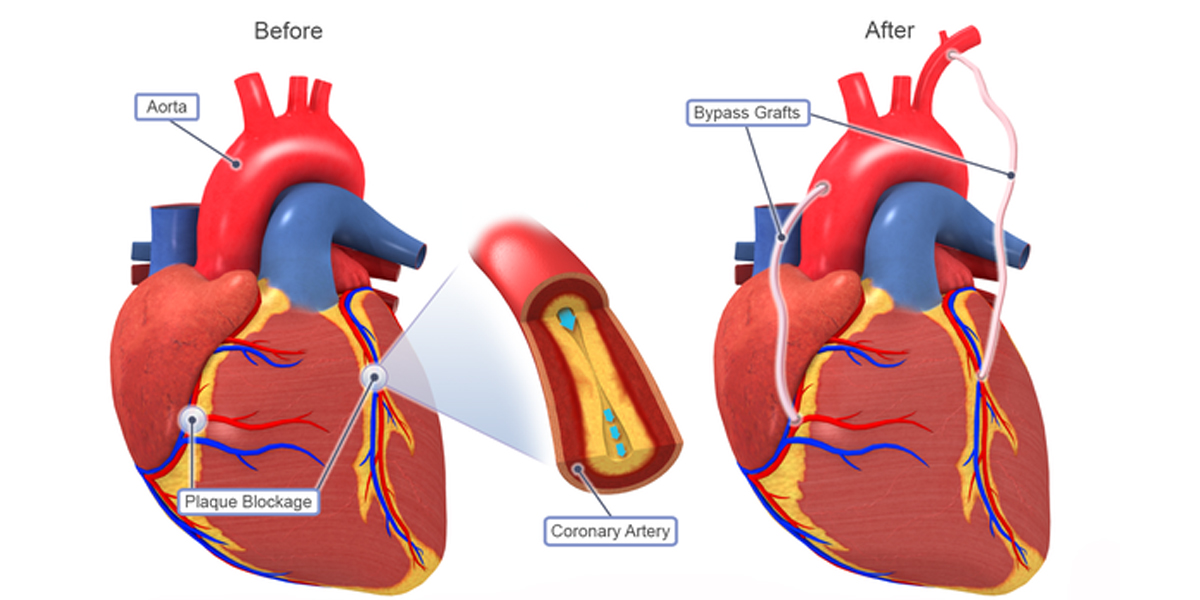 How are blocked arteries replaced with new veins in CABG surgery?
Coronary heart disease or artery blockage is common in diabetics but those suffering from hypertension or obesity could also develop this disease. Smoking and family history of heart problems could also be reasons behind artery blockage according to top vascular surgeons in Delhi.
What are the symptoms of arterial blockage?
You will experience a heavy feeling in the chest. It will be like gas forming in the chest especially during activities or exertion. And you will try reducing your physical activities to circumvent the problem. But it requires surgical treatment. You will feel pain in the chest and shortness of breath because of the inability of your heart to pump enough blood to meet your needs.
How is arterial blockage diagnosed?
Coronary Angiography is conducted to ascertain the extent of blockage and choose a treatment plan. For example, a vascular surgeon in Delhi will suggest Angioplasty if the blockage is minimal that is limited to one or two arteries. The process involves placing stents in the blocked arteries. But if the blockage is massive then heart surgery is planned. In this situation, you will require Coronary Artery Bypass Surgery (CABG).
What is CABG?
It is a minimally invasive surgical treatment for the complex problem of replacing the blocked arteries with the new from the patient's body. Traditionally, surgeons used to make a large incision down the sternum to open the heart but CABG has circumvented the process to making a small incision to access the heart. Also, it is quite beneficial for patients of all ages.
Advantages of CABG
Minimally invasive surgery causes little pain and suffering reducing the need for painkiller treatments. The best vascular surgeon in Delhi NCR can perform the surgery in such a manner that things remain safe for patients.
The smaller size of the incision is much easier to take care of post-surgery as it requires little medication.
A shorter duration of hospital stay is also an advantage for patients. CABG aids in quick recovery and returning back to normal life. A vascular specialist in Delhi can shed more light on hospital stays and the recovery of CABG patients.
Less blood loss reduces the need for blood transfusion and risk for infection. Also, no blood-thinning medicine is required post-surgery. Aspirin is the only exception to this rule.
Longer functioning of bypass graft is the biggest advantage of CABG. The best vascular surgeon in Delhi can assure you of a happy, healthy, and fulling life post bypass surgery.