Dr S K Sinha with his team routinely doing vascular surgery wherein he involve based on the condition of patient – medical therapy, surgical reconstruction and minimally-invasive catheter operations in order to provide cure for diseases of the vascular system – arteries and veins of a human body.
Vascular, Endovascular Surgeon in Delhi, Gurgaon
For instance, in a case of diabetic patient who generally face problem with flow of blood from his or her head to feet, in such case intervention of vascular surgeon in imperative to provide best cure & if any surgical procedure is needed.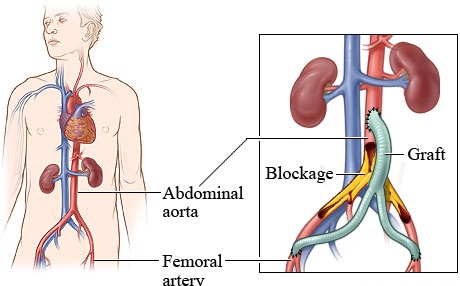 Under various indications, a vascular surgeon decides which to choose, these are following common procedures available which vascular surgeons perform.
Open AAA repair and Endovascular Aneurysm Repair
Carotid Endarterectomy and Carotid stenting
Ambulatory phlebectomy, Vein stripping, Sclerotherapy, Foam sclerotherapy, Endovenous Laser Ablation Treatment and Radiofrequency vein ablation
Angioplasty with/out Stenting, Bypass surgery and Endarterectomy Atherectomy
Balloon embolectomy, Thrombectomy and Bypass surgery
Open repair and Thoracic Endovascular Aneurysm Repair
The vascular surgery is necessary to restore blood flow in an affected area of a human body due to blood vessels' damage. Mainly vascular surgery after the age of 50 years and have problem in blood flow through veins.